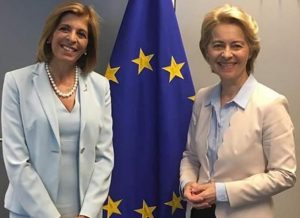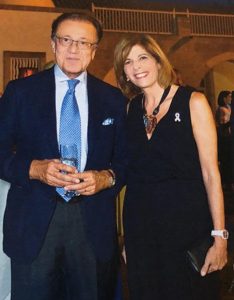 Stella Kyriakides, a medical psychologist with many years of experience in the field of social affairs, health and cancer prevention, will lead the health portfolio in the new European Commission, according to an announcement by President-elect of the European Commission, German Ursula von der Leyen, a former physician who taught at the Department of Epidemiology, Social Medicine and Health System Research at the Hanover Medical School.
Kyriakides, 63, is a breast cancer patient, the daughter of a breast cancer patient, and a past president of the Continent's most prominent breast cancer patient group, Europa Donna. Since 2017, she is also President of the Cypriot Committee on Cancer Strategy.
Her nomination as the next European Commissioner for health may be a good sign for patient organizations, who have often felt snubbed in Brussels despite the increasing use of buzzwords like "patient-centered care."
"Of course, she was also a patient so she knows exactly what it's like to be a patient for chronic disease. So she's very supportive, she's very open-minded." Marios Kouloumas, president of the Pancyprian Federation of Patients Associations and Friends, told Politico.eu.
See also:

COVER STORY
Stella Kyriakides: the torch bearer

Cancerworld
January-February 2005