Images of carbonized pizza, paella, croissant and meatballs with tzaziki are smartly used by a Danish campaign on sun safety advice for Danes tourists who love to spend their holidays in Southern Europe, where their delicate skins are in danger. The brilliant online campaign launched by the Danish Cancer Society in collaboration with the nonprofit Danish foundation TrygFonden is called "Help a Dane", and is aimed at people from the sunny countries most visited by Danish tourists.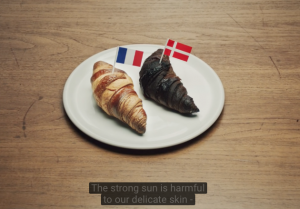 Denmark has only few hours of sun annually, with an ultraviolet (UV) index which never surpasses 7, much lower than vacation destinations in the Mediterranean, loved by many thousands of Danish tourists who then return home with a sunburn.
Through a funny video in French, Greek, Italian, Spanish and Thai language (well, sort of) locals are cordially invited by Danish TV presenter Mikael Bertelsen to share their knowledge about prevention of sunburns with unaware Nordic vacationers, too happy for doing the right thing alone, starting from the well-known recommendation to sit in the shadow, wear a hat and apply regularly sun protection filters.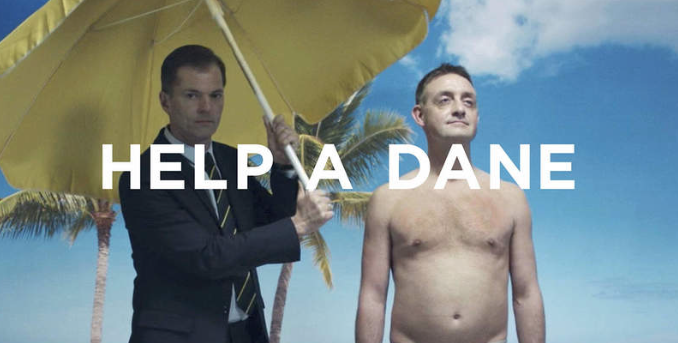 Locals who want to become Ambassadors for the campaign (some 6.000 have applied in the first few weeks) are invited to send their tips on how to enjoy the warmth of the sunny days without getting sunburns.
The second step in this innovative campaign will be aimed in the summer at the Danes, who will be invited to adopt the valuable strategies recommended by the citizens of the country that they plan to visit, and will measure the effectiveness of this effort in changing behaviors when on holiday.