When it comes to lung cancer screening less could be more, or at least could be as good as. The ten-year results of the Multicentric Italian Lung Detection (MILD) trial demonstrated that prolonged screening with biennial low-dose computed tomography (LDCT) is safe and effective compared to annual test, leading to a comparable reduction in lung cancer (LC) mortality in heavy smokers or former smokers with negative baseline LDCT.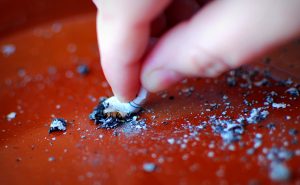 These subjects represent the vast majority (83%) of MILD screening population, including current or former smokers (within 10 years of recruitment) of ≥ 20 pack-years, aged from 49 to 75 years, without history of cancer in 5 years. In a paper published in the European Journal of Cancer, leading author Ugo Pastorino, Fondazione IRCCS Istituto Nazionale Dei Tumori, Milan, Italy, and colleagues analysed the ten-year data from the MILD trial, with 2,376 screening arm participants prospectively randomised to annual (n=1,190) or biennial (n=1,186) LDCT (median screening period 6.2 years; 23,083 person-years of follow-up).
The primary outcomes were 10-year overall and LC-specific mortality, while the frequency of advanced-stage and interval LCs were the secondary endpoints. As a matter of fact, similar overall mortality at 10 years was observed in the biennial as compared with the annual LDCT arm. "The low-intensity screening algorithm allowed a 38% reduction of LDCT burden and did not incur in detrimental effect on survival" researchers write, pointing out that biennial screening is gaining attention due to its cost-effectiveness and the possibility, by using this approach, to minimise medical risk, psychological stress and added oncologic risk from radiation exposure.
"MILD is the only randomised LC screening trial designed to compare the performance of two different LDCT intervals" say the authors, stating that a tailored and personalized approach is of outstanding importance. "Individual risk stratification by radiomic and artificial intelligence analysis of baseline LDCT findings represents a promising development for future screening programs" they suggest. "Furthermore, circulating biomarkers could help the individual risk stratification and optimise LDCT intensity" they conclude.
Starting from this idea, the group coupled the LDCT approach with the screening of blood biomarkers (microRNA). Data presented by Pastorino during the 20th World Conference on Lung Cancer (Barcelona, 7-10 September 2019; Abstract PL02.04) actually demonstrated that combining the two tests could safely reduce unnecessary LDCT repeats in lung cancer screening.