«Maybe in our fight against cancer we are just looking at the wrong endpoints, focusing our attention on techinicalities like the hazard ratio of a trial instead of thinking at the best way to help the patients improve their quality of life and possibly their survival»: this thought was expressed several times, with some variants, during the World Oncology Forum that has just taken place in Lugano, Switzerland, from 19 to 21 October 2017.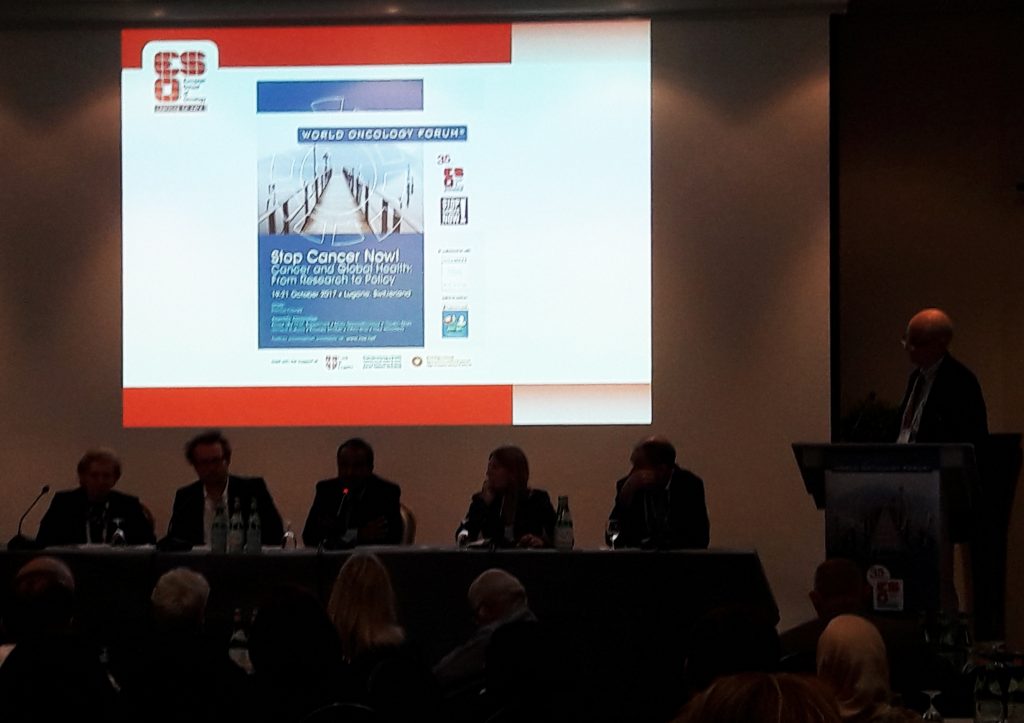 More than 60 cancer experts from all over the world sat around a table trying to identify new strategies to finally win the war against cancer: «It's time to stop discussing about the present state, and start discussing about how to deal with it, and how to solve the problem» said Franco Cavalli, chair of ESO Scientific Committee, in his speech after honoring the memory of Umberto Veronesi, one of the greatest contributors to the fight against cancer. «We can say that our efforts are now successful from a scientific point of view, but in the real world there's a lot left to be done yet, and people keep on dying because of cancer» he added.
Taking advantage of the new technologies could be a good way to advance further in the understanding of the biological and pathological features of cancer: the human protein atlas and the pathology atlas are just two examples of how technology and data collection/sharing can help cancer research. But that's not enough. Cancer is a multifactorial disease that needs multidisciplinary approaches to be fully addressed, from lifestyle recommendations to personalized therapies, passing through sensitive diagnostic tools.
«We also need to focus on the right point when we design clinical trials and we look at their results» said Tito Fojo, from the Columbia University Medical Center in New York, highlighting that many of the new sistemic drugs are considered good for the patient on an hazard ratio base. «Looking at a statistical parameter is important but is not enough, we should think about how to invest our money and energy in innovative trials and drugs, which can really benefit the patient» he said.
There's the need to define a list of priorities for the scientific and political community, tailored on the specific needs of each single region or country and to implement the creation and the maintenance of cancer registries: «Those registries are of incomparable importance to understand if what we know and what we do are in step with each other» said Fojo.
Last but not least, the experts underlined the importance of an honest discussion with stakeholders and decision makers on the real value of a drug in oncology – maybe starting from the list of essential medicines created and periodically updated by WHO. When it comes to life and patients the value can not be just a matter of money.