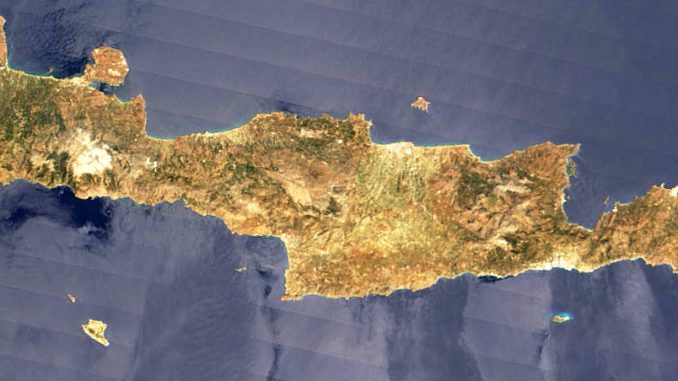 Living high in the Cretan mountains, breathing fresh air, walking along shepherds' paths, eating fresh fruits and vegetables may sound like the healthiest way of life. Unfortunately this is not the case in Crete, where cancer in the last two decades has killed 30.000 people on a population around 680.000.
According to a recent study presented at the 11th Panhellenic Conference on Public Health and Health Care Services by the Crete Cancer, the centre for monitoring and recording cancer incidence in Crete, there is a worrying increase in the number of cancer cases in the Greek island. The number of cancer deaths also has increased in the study period, between 1992 and 2013. The research conducted by a team from the University of Crete has showed that new cancer cases increased from 448.7 to 574.2/100.000 per year for men and from 408.2 to 514.1 /100.000 per year for women. The death toll increased from 189.2 to 201.5 /100.000 per year for men and from 98 to 124.6 /100.000 per year for women.
Lung cancer is the most common
The peak in new cancer cases was recorded in Heraklion, Hersonisos, Rethymnon and Chania (490-540 new cases/100.000 per year for men), while the municipalities of Viannos and Anogia register an increase also among women (440-465 new cases/100.000 per year).
Lung cancer (40.2 new cases and 36.5 deaths/100.000 per year) is the most common type of cancer, followed by colorectal cancer (25.1 new cases and 14.7 deaths/100.000 per year) and breast cancer (56.8 new cases and 22.7 deaths/100.000 per year in women). There was a statistically significant increase of lung cancer in women in the last 22 years (a trend comparable with the one in EU countries, due to the increasing number of women who smoke), and of colorectal cancer, thyroid cancer, melanoma and non-Hodgkin malignant neoplasm in both sexes. There is also an increase in cervical cancer in women and leukemia in men.
Data were collected in cooperation with the University and the Region of Crete based on patients' records from all public hospitals.
Information from demographic and medical profiles of patients or deceased, and data for smoking and alcohol were used also in order to develop the first comprehensive cancer record for the whole island.
Many causes have been suggested to explain the increasing number of cancers: smoking, alcohol and excessive red meat consumption, lack of exercise and the use of fertilizers on crops. Viral infections transmitted from the thousands of sheep and goats may also play a role.