With the goal of "saving additional 250,000 Europeans every year", EuropaColon decided to expand its activities to all digestive cancers: oesophageal, stomach, colon, rectum, pancreas and rare digestive cancers.
Digestive Cancers Europe, as the new patient organisation is named, is based in Brussels. It is formally founded as a Belgian non-profit organisation by Jola Gore-Booth, founder of EuropaColon, Prof. Dr. Eric Van Cutsem, Digestive Oncologist at the University Hospital of Leuven, Belgium and Stefan Gijssels, colon cancer patient and health policy expert.
"Over the last 14 years we have set up alliances with existing patient organisations or set up new patient advocacy groups to make sure that the voice of the patient is heard in every European country" Jola Gore-Booth, founder of EuropaColon explained in a press conference at the ESMO 2018 meeting in Munich. "We cover almost all countries now and it's the right time to also include other digestive cancer patients whose voice was not represented so far".
Stefan Gijssels made it clear that EuropaColon will remain in charge of all initiatives on colorectal cancers.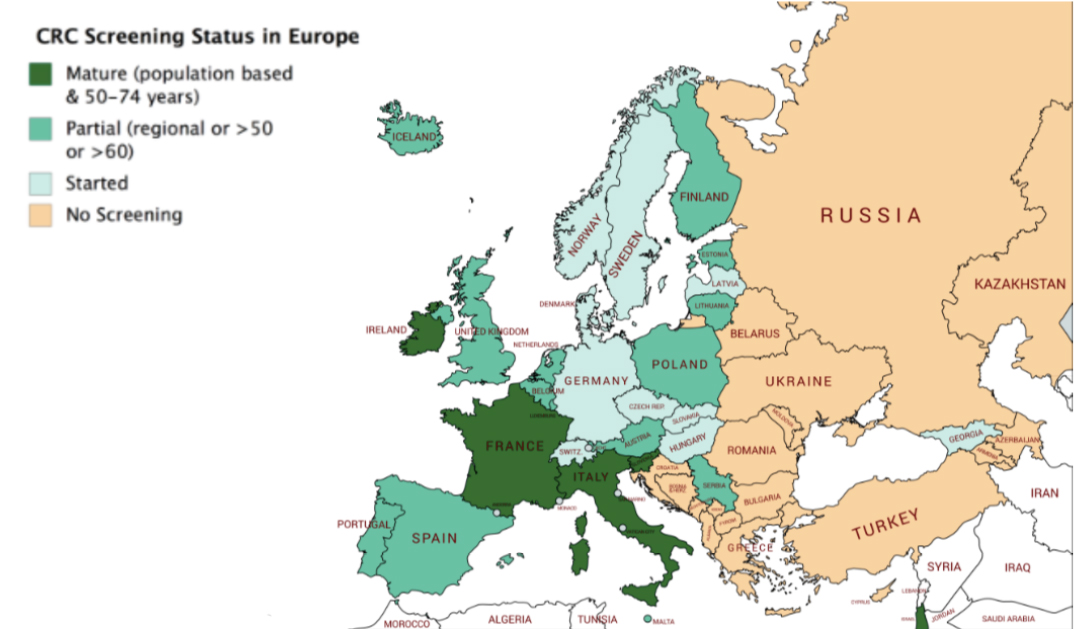 More than 800,000 people in Europe get diagnosed every year with one of the digestive cancer types, and approximately 500,000 patients die every year. Colorectal cancer is highly preventable, and when detected early, overall survival rates are approximately 90%. Currently, only few countries have screening programmes active at a national level, and only 16% of patients get diagnosed at an early stage. With the best possible screening – that will likely require different approaches in different countries or even in different areas of each country – it is estimated that 380,000 extra lives could be saved annually, and 14 billion euro saved.
Through a combination of improvements in the healthcare systems, Digestive Cancers Europe hopes to reduce the number of digestive cancer deaths with 250,000 per year by 2028. Specifically, they will advocate for the following key initiatives:
prevention: raise awareness among citizens about the importance of lifestyle choices, self-diagnosis through symptom recognition, knowing the family history of cancers and asking to be tested;
screening: today only 8 countries in Europe have population-based screening campaigns, despite the demonstrated massive benefits of saving lives and saving money. Some regions in Europe manage to have more than 75% of the population older than 50 years screened. In only 5 EU Member States, more than 50% of the population between 50 and 74 years old has been screened in the last three years;
adoption of the best healthcare systems: some countries achieve very high overall survival rates. If all countries in Europe applied the current approach of the countries with the best outcomes, more than 120,000 patients would survive every year additionally;
adoption of the best medical practices: today, the overall survival rate is highest when patients are treated in the most specialised hospitals and live in countries where new technologies find early adoption. Even in the wealthiest countries, the difference in mortality three months after surgery is 13 times higher in the best hospitals than in the less specialised hospitals;
research: despite the high incidence and mortality of digestive cancers, there is a marked under-investment in basic and applied research compared to other types of cancer.
In March 2019 the organisation will launch an awareness campaign with a new website (under construction).