"At one year from initiation of TAM, plasma measurements show that a substantial proportion of premenopausal patients are not adequately adherent to this treatment. Poorly-adherent patients could benefit from metabolic and pharmacogenetic investigations. Identification of patients at risk of non-adherence allows early targeted interventions to promote adherence in this unique population": this is the conclusion of a French prospective study just presented at the ESMO 2018 meeting taking place in Munich, Germany.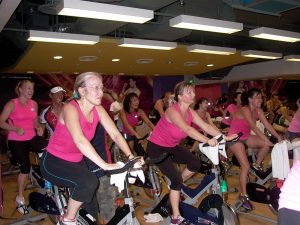 "This issue is important because non-adherence with hormonal therapy – meaning taking less than 80% of prescribed treatment – can be associated with higher risk of mortality and shorter time to recurrence of breast cancer" explains Barbara Pistilli, a medical oncologist at the Institut Gustave Roussy in Villejuif, France, and lead author of the study that will soon appear in the Annals of Oncology (Annals of Oncology, Volume 29 Supplement 8 October 2018)
Hormonal therapy – such as tamoxifen – is recommended for five to ten years in all patients with hormone receptor-positive breast cancer, but discontinuation of the therapy is a well-known issue, hard to quantify.
Pistilli and colleagues examined 1 799 premenopausal patients recently diagnosed with early (stage I-III) breast cancer in the CANTO cohort (a prospective study investigating the long-term impact of side-effects with breast cancer treatments in around 12 000 participants) who were prescribed adjuvant hormonal therapy, and for the first time assessed adherence by measuring serum levels of tamoxifen – at one, three and five years – rather than simply relying on patients' self-reports of adherence.
Results showed that 16% of the premenopausal women prescribed tamoxifen were not adequately adherent;  just over one in ten were non-adherent and further 5.3% of patients were poorly adherent. The measurement of serum loevels showed that at half of patients with undetectable/low tamoxifen levels did not declare they were not taking their tamoxifen as prescribed.
"I was surprised at the high rate of non-adherence, which was considerably higher than reported previously" Pistilli said. "Women with breast cancer should be encouraged to discuss their treatment and any side-effects they experience with their doctor to obtain help to take their therapy".
"Non-compliance with adjuvant hormonal treatment is an under-appreciated and under-reported problem and places patients at risk of inadequate clinical benefit" commented Giuseppe Curigliano, Head of the Early Drug Development Division at the European Institute of Oncology, University of Milan. "It is important for physicians to have a good relationship with their patients and get a feel for the patient's personality to be able to orient discussions positively and potentially counteract any misunderstandings in order to reduce poor compliance with treatment" he said.