The National Cancer Institute of Argentina announced that its President Roberto Pradier passed away.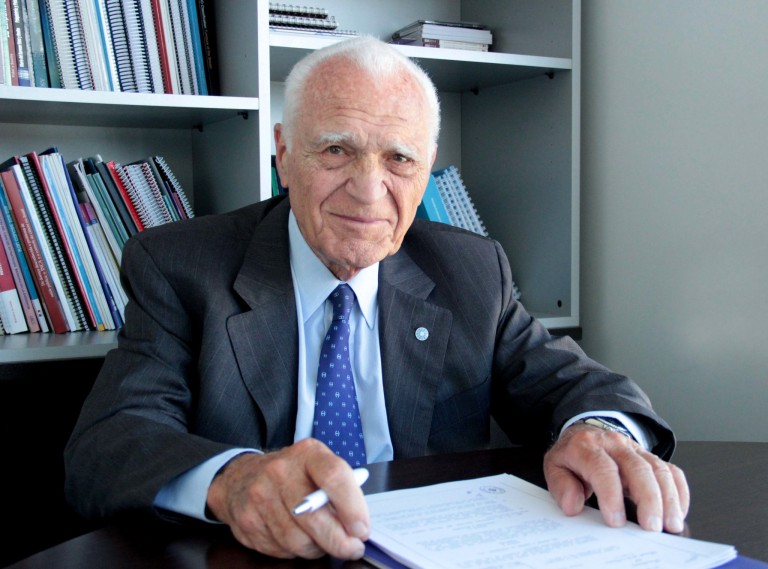 Dr. Roberto Pradier obtained a Medical degree from the School of Medicine, University of Buenos Aires (UBA) in 1955. He received his Ph.D. with honors in 1962.
Intern and resident in surgery at Hospital de Clínicas of the University of Buenos Aires (UBA). In 1969 he begun as attendant surgeon at the Institute of Oncology Ángel H. Roffo, where he ran the Head and Neck Section between 1969 and 1994; the Department of Surgery (1994 and 1999). In 1999, Dr. Pradier was appointed as Institute ́s Director, a position he held until 2007.
He was awarded a scholarship at "Roswell Park Memorial Institute" of Buffalo, New York.
As a surgery professor, Dr. Pradier has been deeply involved in undergraduate as well as graduate education. He directed the surgical oncology residency at the Institute Ángel H. Roffo since 1991 and the teaching unit in the program of University Specialist in Surgical Oncology at the UBA.
Past President of the Argentine Association of Head and Neck Surgery; of the Argentine Academy of Surgery; and of the Argentine Surgical Association.
He held the No. 11 seat of the National Academy of Medicine; he was Vice-president and Scientific Director of the Institute of Oncology Studies of that institution.
In September 2010, the National Cancer Institute was created and Dr. Pradier was appointed as its Director until 2014. That year he was President of the National Academy of Medicine and in 2016 he came back to as Director of National Cancer Institute.
CancerWorld and the European School of Oncology want to express their condolences to his family and loved ones.