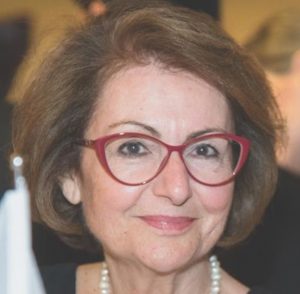 The president of Europa Donna Cyprus, Evi Papadopoulou, died after a battle with breast cancer that lasted 34 years.
"It is with deep regret and pain Europa Donna Cyprus announces the passing of its president, Evi Papadopoulou after a long battle with cancer. Farewell our Evi," the organisation announced in a post on its Facebook profile.
Papadopoulou was first diagnosed with breast cancer in 1985, and in 2002 contributed to found Europa Donna Cyprus, that supports women with breast cancer and raises awareness on this type of cancer. She was vice president of Europa Donna the European Breast Cancer Coalition since 2011.
"We are all very sad here at ESO, already missing Evi and thinking of incredible it will be to meet in November at ABC without her smile around" said Alberto Costa, Chief Executive Officer of the European School of Oncology.
"I will personally miss Evi so much. I can only imagine how her family and her Europa Donna family are feeling" said Fatima Cardoso, programme coordinator for Breast Cancer of the European School of Oncology. "This disease is terrible, it keeps taking such wonderful people away from us so soon".
ESO proposed to honor her outstanding contribution to the education of European doctors and nurses on advanced breast cancer with donations to Europa Donna Cyprus, and also by dedicating the next meeting on Advanced Breast Cancer ABC5 to her memory.