Coordinating Chair – Fatima Cardoso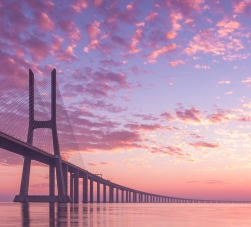 Chairs – Eric P. Winer, Larry Norton, Alberto Costa
Co-Chairs – Giuseppe Curigliano, Shirley A. Mertz
The International Consensus Conference for Advanced Breast Cancer (ABC) will take place in Lisbon, Portugal, on 14-16 November 2019. Over the years it has established itself as the major international conference for advanced Breast Cancer. Its primary goal is the development of international consensus guidelines for the management of ABC patients. These guidelines are based on the most up-to-date evidence and can be used to guide treatment decision making in many different health care settings globally, with the necessary adaptations due to different access to care.
The last meeting, which took place in Lisbon, Portugal in November 2017, brought together 1.300 participants from 89 countries around the world, including health professionals, patient advocates and journalists.
We believe that health professionals working closely together with patient advocates and with the strong support of the media can raise awareness about the needs and challenges faced by this traditionally underserved and forgotten group of patients. ABC also aims to identify research priorities based on the most important areas of unmet needs, analyse and discuss available data to provide the most accurate management recommendations, as well as influence policy makers and funding bodies and ultimately improve standards of care, survival and quality of life. Research and education, with accurate usage of available knowledge, throughout the world, are key to achieve these goals.
Further information and details on how to register can be found here