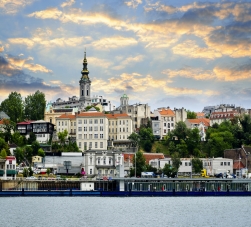 This residential programme has been designed for medical and clinical oncologists, who wish to improve their skills or those who are preparing for the national board or ESMO exam. The programme will expose participants to a full spectrum of issues in clinical and medical oncology from basic science to advanced knowledge of systemic therapy as well as in the multidisciplinary treatment approach. It is intended to cover all major topics of ESMO-ASCO curriculum on medical oncology.
The programme focuses on cancer pathology and molecular biology, pharmacology of anti-cancer drugs and on frequent cancers such as breast, lung, gastro-intestinal, gynaecological and head and neck cancer. Spotlight sessions will provide inside on state of the art approaches in melanoma, sarcoma, thyroid cancer and on palliative care. Furthermore, practical training will be offered in the frame of clinical case presentations, prepared and presented by the participants and faculty for an interactive discussion.
All participants will reside at the Masterclass venue and participation is mandatory throughout the course. At the end of each of the five days a learning self-assessment discussion with the chair of the course will be provided.
Chairs: A. Eniu, RO and C. Zielinski, AT
ESO Masterclass Coordinator: N. Pavlidis, GR
All the info are available on the website of ESO