Efforts to establish a new comprehensive cancer research center in Athens as part of the National Hellenic Research Foundation are underway, according to the director of the foundation, Dr. Vasilis Gregoriou. The National Hellenic Research Foundation, founded in 1958, is a non-profit, historic scientific research center, and one of the biggest in the greek capital.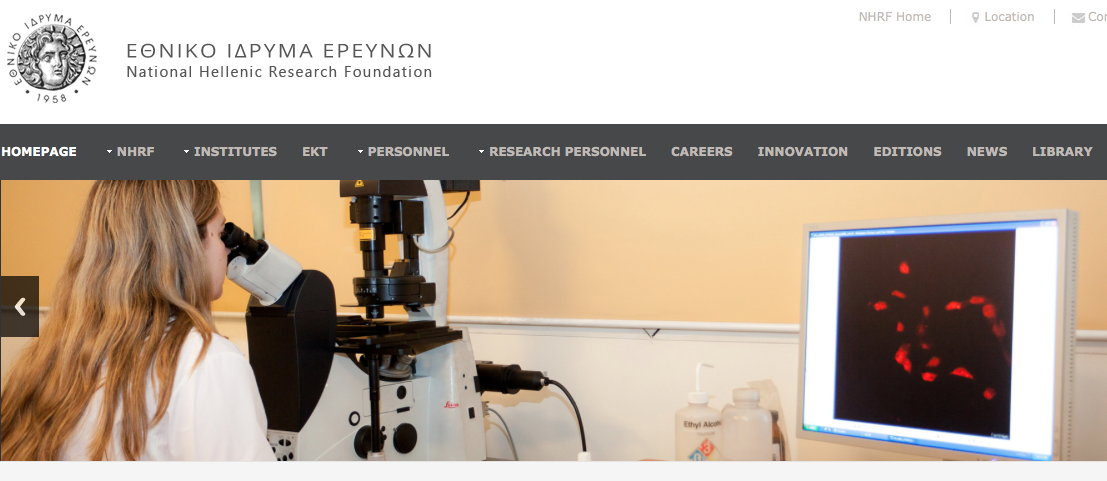 According to Dr. Gregoriou, the center will benefit from the collaboration not only of Greek university hospitals and selected research laboratories, but also of foreign institutes like the English Royal Marsden-Institute for Cancer Research and the German Cancer Research Center (DKFZ) in Heidelberg: "Our main goal is to enhance multidisciplinary cancer research and to improve patients' lives" he said talking to the Greek media few days ago. "The keyword is substantially personalized therapy for this multifactorial and heterogeneous disease. Researchers in Athens are working on the development of new diagnostic and prognostic methods, analyzing and utilizing the response markers of targeted personalized treatments, improving existing and developing new potential drugs."
According to Dr. Gregoriou, Athens is an ideal place to start a center like this, because 50% of all Greek public hospitals are located in the city, which enables the communication between research centers and specialized university departments, and the transfer to everyday clinical practice: "Actually we want to bring the research of the molecular biologist closer to the research of the clinician" he explained.
The project currently involves the Institute of Biology, Medicinal Chemistry and Biotechnology of the National Hellenic Research Foundation, the Medical School of the University of Athens and its Alexandra hospital, the Agios Savvas oncology clinic, the Agia Sofia Children's hospital, the Attikon hospital, the Gennimatas hospital, the Demokritos National Center for Scientific Research and the department of Chemistry of the University of Athens.
Dr. Gregoriou said that the public authorities have shown great interest for this effort, although until now the National Hellenic Research Foundation has not managed to secure the seed funding (estimated between 10 and 15 million euro), and is now asking private institutions and pharmaceutical industries for support.