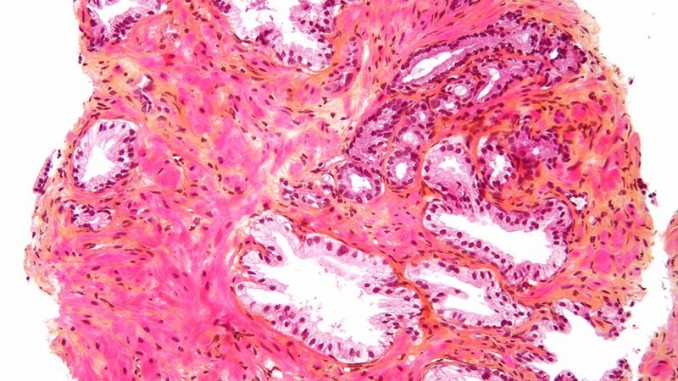 A new model of active surveillance (AS) for patients with low-risk prostate cancer proved to be effective in helping clinicians to appropriately select and follow patients preventing the risk of overtreatment, according to the results of a three-year study published online in the journal Urology.
"Active surveillance is a strategy that is recommended by physician and quality organizations to avoid the overtreatment of slow-growing prostate cancer" explained Christopher Kane, chair of the Department of Urology at UC San Diego Health and senior author of the study. "Acceptance of this strategy by patients and urologists, however, has lagged for a number of reasons. What we have developed is a safe method to enhance acceptance and use of this disease management approach."
The group of researchers designed a new reporting mechanism with standardized selection criteria based on scientific literature for patients to be followed with active surveillance according to tumor characteristics, including clinical cancer staging, Gleason and PSA scores. In addition, individual physicians were encouraged to their AS adoption rates to those of their peers.
"AS adoption increased for the 3 years of the study" the researchers report. "AS adoption for all newly diagnosed patients increased from 12.9% to 14.74%. AS adoption for patients with low-risk prostate cancer (as defined by the National Comprehensive Cancer Network) increased from 31.90% to 58.46% from year 1 to year 3 of the study (P < .001), and AS adoption for the most strict (restrictive) criteria increased from 43.75% to 82.61% (P < .001) after the educational and comparative reporting intervention".
See also:
Filling the knowledge gap on active surveillance
The real definition of active surveillance: what it means for a patient